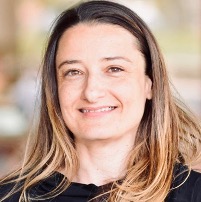 Pilot Study Title: Phenotype Associated with Accelerated Aging Disparities between Black and White Women  
Position: Postdoctoral Fellow, Center for Health and Community, Department of Psychiatry and Behavioral Sciences, UCSF.
Career goal: To decrease the impact of early risk factors on health throughout the lifespan in order to reduce health disparities due to race, ethnicity, or socioeconomic status.
Background: As the daughter of an immigrant from Algeria, Elissa understands first-hand that adversity in childhood can predispose marginalized groups to poor health and that this may be compounded by reduced access to health care due to socioeconomic circumstances.
Why this study: To reduce health disparities, there is a need to understand the specific pathways by which early adversity results in accelerated aging and the early onset of disease. To clarify the relevant pathways, this project aggregates biomarkers to create a profile of multisystem-level aging stemming from adversity in early life, a potential target for intervention.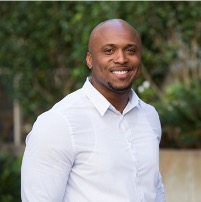 Orlando Harris, PhD, MPH, MS, RN
Pilot Study Title: Exploring the Historical and Contextual Impact of Medical Racism and COVID-19 Vaccine Hesitancy among Older African American MSM (Building Trust Project)
Position: Assistant Professor of Nursing, Department of Community Health Systems, School of Nursing; Assistant Professor of Medicine, Department of Medicine, Division of Prevention Science, Center for AIDS Prevention Studies, by courtesy
Career goal: Develop interventions and conduct high-impact research to reduce health disparities and improve health outcomes among Black/African American older adults living with HIV.
Background: Dr. Harris' passion and commitment to pursuing and leading innovative research that focuses on the experience of medical racism and mistrust among older Black/African American adults is rooted in both his personal and professional experiences. Throughout his clinical training, Dr. Harris has been exposed to a number of factors that have impacted the health of communities of color. Since then, he has devoted his time and effort to better understand the social and cultural context impacting health within these communities in order to design innovative interventions to reduce disparities in health.  
Why this study: The novel coronavirus is the leading cause of morbidity and mortality among all persons living in the United States, with older adults disproportionately affected. Racial and ethnic minorities in the United States experience a significant proportion of the COVID-19 infections and deaths across the country and in the state of California. Similarly, communities of color have disproportionate rates of vaccination compared to their white counterparts. There are some anecdotal data available that attempts to explain the various reasons for the disproportionate rates of COVID-19 vaccination among Black, Indigenous, and other People of Color (BIPOC) communities, some of which includes vaccine hesitancy, medical racism and mistrust. Thus, many of the entrenched individual and structural barriers that are limiting access to a COVID-19 vaccine in BIPOC communities are not fully understood. Additionally, the COVID-19 pandemic has exposed many of the health, social, and economic disparities that have impacted the lives of many BIPOC communities. Many of these disparities are not new to us as researchers and clinicians. However, they have often been overlooked or having the burden of solving them laid at the feet of those mostly impacted. To that end, understanding the experience and impact of medical racism on the health of older Black/African American older adults is crucial to effectively address the disparities that have been exacerbated by the current COVID-19 pandemic.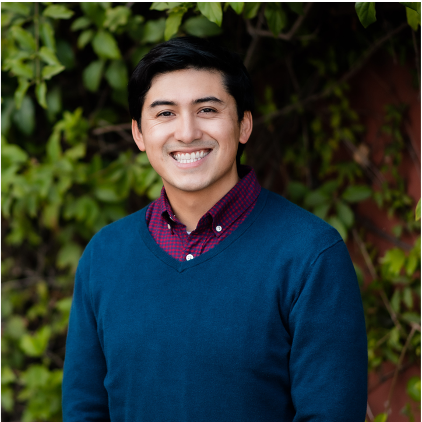 Pilot Study Title: Mixed Methods Investigation of Primary Care Providers' Approach to Ending Cervical Cancer Screening in Older Women
Position: Primary Care Research Fellow 
Career goal: Eliminate cervical cancer disparities  
Background: Identifying as Latinx, Hunter has witnessed the structural barriers and disparities that face similar communities since an early age. As a current Primary Care Research Fellow, Hunter has endeavored to work to eliminate cervical cancer disparities both abroad and domestically.  
Why this study: Despite clear guidelines regarding ending cervical cancer screening, many older people are not ending cervical cancer properly. Understanding how healthcare providers approach ending screening is critical to reducing disparities of cervical cancer in older individuals.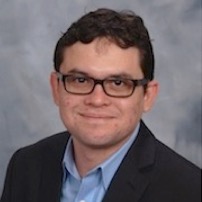 Julio A. Lamprea-Montealegre, MD, MPH, PhD
Pilot Study Title: Closing the cardio-renal preventive gap among older adults with diabetes and kidney disease. 
Position: Postdoctoral Research Fellow; Division of Cardiology and Kidney Health Research Collaborative; UCSF.
Career goal: To improve the cardio-renal preventive care of older adults with diabetic kidney disease. 
Background: As a first-generation Colombian immigrant, Julio's research and clinical practice have made evident the enormous gaps in translating evidence-to-care for preventing and treating cardio-renal disease among older adults of racial and ethnic minority populations. His research work seeks to illuminate and address healthcare racial disparities that exist in chronic kidney disease and cardiovascular disease care. 
Why this study: Adults with diabetes and concomitant chronic kidney disease (CKD) have an exceedingly high risk of cardiovascular disease and of progression to end-stage kidney disease. Yet, evidence-based cardio-renal preventive therapies that can substantially decrease these risks, remain vastly under-utilized. This study will provide a comprehensive assessment of the primary factors accounting for the marked under-utilization of established and novel cardio-renal preventive treatments among elderly patients with diabetes and CKD. It will leverage an extensive national health registry of over 1.6 million patients in the Veterans Affairs Health Care System. The results of this work will inform future strategies aimed at improving cardio-renal preventive care among elderly patients with diabetes and CKD, and, in particular, among older adults in racial and ethnic minority groups.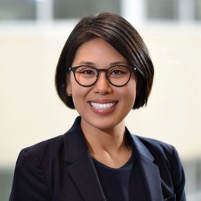 Anna Oh, PhD, MSN/MPH
Pilot Study Title: Meaningful activities in seriously ill, vulnerable older adults
Position: Postdoctoral VA Quality Scholar
Career goal: Support diverse seriously ill older adults as they age at home
Background: As a second-generation Korean-American health services researcher and nurse clinician, Anna has witnessed the cultural and language barriers diverse older adults experience during interactions with the healthcare system. Anna wants to use both her clinical and personal experiences with the first-generation immigrant community to address these barriers and enable older adults to maintain their quality of life and engage in meaningful activities as they age. 
Why this study: As older adults age and are susceptible to disease, disability, and cognitive impairment, their ability to participate and engage in meaningful activities places the older adult at higher risk of loss of identity and well-being. Diverse racial and ethnic groups of older adults may have varying experiences with meaningful activity engagement due to activity choice, availability of family caregivers, and varying access to paid services and supports. This study will identify meaningful activity engagement in diverse older, community-dwelling National Health and Aging Trends Study participants and identify barriers and facilitators to engagement.