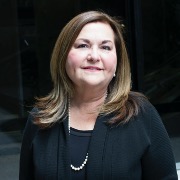 María P. Aranda, PhD, MSW, MPS, LCSW  ​​
Dr. Aranda is an internationally recognized social worker and sociobehavioral scholar in the fields of social work, geriatrics/gerontology, diversity and underrepresented groups, and health disparities. She holds faculty appointments in Social Work and Gerontology at the University of Southern California and specializes in the area of medical and psychiatric comorbidity in adult and older adult populations specifically in the areas of Alzheimer's disease, depression, psychosocial interventions for individuals and family care partners, health disparities and ADRD. She has extensive experience in randomized trials, ethnographic methods, large-scale epidemiological research, stakeholder engagement, and innovative recruitment and retention protocols with underrepresented racial and ethnic groups in the US and international populations.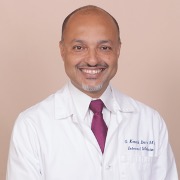 O. Kenrik Duru, MD, MSHS
Dr. O. Kenrik Duru is a Professor of Medicine in the David Geffen School of Medicine at the University of California, Los Angeles. Dr. Duru is a primary care internist, who graduated from the University of California, San Francisco School of Medicine and completed his residency training at the University of Chicago Hospitals, followed by a chief residency at Cook County Hospital in Chicago. Dr. Duru also completed a primary care research fellowship at the University of California, Los Angeles and has been on the faculty there since 2004.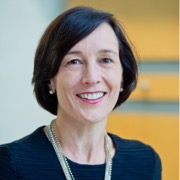 Christine Seel Ritchie, MD, MSPH
Dr. Ritchie is Professor of Medicine at Harvard Medical School and Director of Research for the Division of Palliative Care and Geriatric Medicine at Massachusetts General Hospital (MGH).  She directs the Mongan Institute Center for Aging and Serious Illness, co-chairs the NINR-funded Palliative Care Research Cooperative and co-directs the national Home-based Primary Care Learning Network. She is a board-certified geriatrician and palliative care physician and directs the MGH Dementia Care Collaborative. Her research focuses on patients with complex serious illness and multimorbidity and involves the development, implementation, and evaluation of care delivery models for older adults with serious illnesses.